If like me, you're looking to use Peloton Digital with a non-Peloton bike, hopefully this guide will help. I spent a while deliberating over the best spin bike to use with the Peloton app.
I got a (relatively) cheap one which lasted nearly a year, and made a more hefty investment only after that bike bit the dust when I was fully into my Peloton flow.
Let's take a look at the best options for any budget.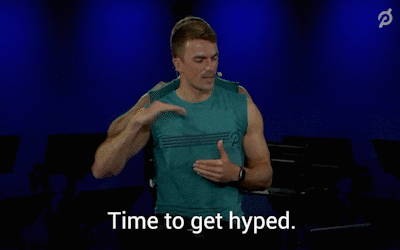 Some Background To My Peloton Journey
Like many people around the world, when a certain pandemic took over and gyms closed, I started exercising at home. I was fine with my home strength training, but lacking cardio options. I never enjoyed running outdoors and didn't really have any other kit.
At the time, Peloton were doing 90 day free trials and I knew they had other classes aside from cycling so I snapped that up quickly to try to get a cardio fix.
But gym closure was affecting my whole family.
So we converted our dining room into a makeshift home gym, and that made space for some more kit.
View this post on Instagram
Fortunately, I had the presence of mind to order in the equipment I wanted just before every retailer jacked up their prices and snagged a brand new home spin bike for around £140.
It was a bit wobbly, it wasn't particularly smooth to ride, the tiny screen didn't give accurate cadence or time, and the resistance seemed to jump from 10% to 100% with nothing in between.
But for a home spin bike it worked.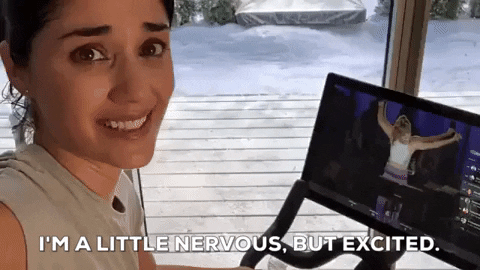 Around 12 months later, I invested in a more substantial one which is commercial-level awesomeness and my go-to recommendation, which I will explain more below.
The Cases For And Against A Peloton Bike
There is a valid argument to be made that if you want to use the Peloton app, get the Peloton kit so you are fully immersed in that system.
✅ You become a full part of the fitness community ✅
You get to be on the leaderboard (the in-class scorecard which pops up on your screen to compare yourself to other riders and send virtual high-fives). You get your class metrics and performance tracked, which means it is easy to see how you improve over time.
And you get access to some additional content and features, such as scenic rides, which app-only users don't get.
You also have a beautiful big screen, which with some modifications that may void your warranty, you can also use to access other apps such as Netflix or YouTube so you can watch something else while you pedal.
✅ Cost is comparable to similar standard bikes ✅
One of the biggest objections people have is the price. In the UK, it costs £1750 for the Bike and something like £2250 for the Bike+.
Compared to other commercial standard indoor cycling bikes, it's in the same ballpark and they have some more affordable monthly payment options.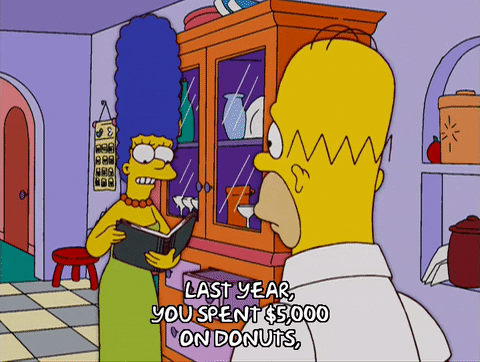 Plus you get that big, beautiful screen as well – which is honestly a lot of what you're paying for.
❌ The bike itself isn't anything extraordinary ❌
The bike itself is pretty good, make no mistake. When I tested it, I definitely felt like it was as good as a standard commercial spin bike.
But having been in gyms and spin classes for years, I know there are better-built bikes which also don't use as much plastic, so have a more premium feel.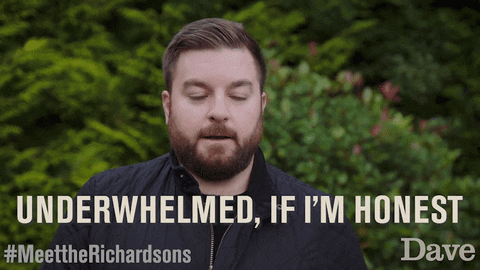 What you're really paying for with Peloton is the bike, the screen, and the software features that come with it.
So if you are looking at it as a bike on its own, it's not a great investment. If you're looking at it for the whole bundle, then you're on to a winner here.
❌ You are "stuck" with that system ❌
I have a pretty short attention span and can go hot and cold on things quickly. This is why I went with a cheaper bike first and waited a good 12 months before deciding to invest in a better one.
And I chose an app which doesn't have a big screen that is tied to the bike's software.
I kept thinking – what if I want to try a different app, what if I stop liking the Peloton classes, what if I just want to sit on the bike and ride?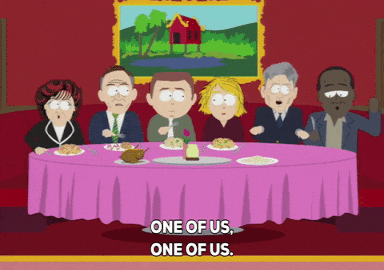 The screen and the whole "ecosystem" is a bit of a barrier as you're largely stuck with that.
To be honest, this was probably the main reason I ended up not going for a Peloton bike.
So What Is The Best Spin Bike To Use With The Peloton App?
Couple of important things to remember before we dive in.
I am only recommending bikes which I have tried out myself, and based on my own experience of them.
You may find that something which I find comfortable is awkward for you, and something which I didn't like could be your favourite feature.
Best Spin Bike Under £300
Until lockdowns started, you could find a decent spin bike for casual use at home for under £200 quite easily.
I did.
I got mine for £140 and then when lockdown happened a week later, sellers had jacked up the price to over £400.
The bike I used is the Nero Sports Bluetooth bike:
Like I said above, it isn't the smoothest, and the resistance is a little bit unreliable.
But having said that, it survived daily usage of at least an hour a day, for over a year without any major issue.
While it is more expensive than what I paid for it (more than double in fact), it is still exceptional value for money and better than most of the other bikes on the market in that price range.
One word of warning though is that I am 5'9 and I was probably at the upper limit of what works for this bike. If you're more vertically gifted, you may need to look elsewhere.
If you have a budget of £300, this is the one I'd recommend – it got me through a lot!
Check Out The Nero Bike On Amazon
Best Spin Bike For £300-£500
If you can stretch your budget a little bit further, I would recommend looking at the Sunny Health & Fitness Indoor Bike.
I can't vouch for its long term use or reliability but I have tried it out and I liked it.
It is smoother than the Nero bike, the frame feels sturdy, the seat rises a bit higher so it is better for taller riders, and the handlebars were in the perfect position for me.
If you can stretch your budget a bit further, this would be the one to look at.
Check Out The Sunny Bike On Amazon
Best Spin Bike For £500-£1000
If I hadn't picked the bike I ended up picking, my choice of best spin bike to use with the Peloton app would have absolutely 100%, without a shadow of a doubt, been the Shwinn IC8.
If you're in North America, I believe this is called the Schwinn IC4 there for some reason.
It has a smooth ride, solid build quality and a display which gives you all the metrics you could want to track your own workouts – time, resistance, cadence, and power output.
In Peloton app groups on Facebook, this actually appears to be one of the most popular bikes and I fully understand why.
Best Spin Bike Over £1000
This is where you start to get in to the territory of the standard and build quality of bikes you would expect to find in a commercial gym.
This means these are designed for heavier usage from a larger variety of users, and will often come with a better warranty, better after-sales care, and a bit more peace of mind.
There are plenty to choose from and some pretty big names in the industry including Watt Bike, Nordic Track, Bowflex, and Matrix.
Plus of course the brand I ended up going for – Life Fitness.
Life Fitness had a bit of an advantage because the gym I was a member of previously had Life Fitness bikes and I loved them.
I was also fortunate enough to have a Fitness Superstore near me so I could try a few different bikes before taking the plunge on one.
And the one I went for is the Life Fitness IC5.
This bike has absolutely everything for me:
It looks incredible and has a very premium feel to it
It is incredibly smooth to ride
The display covers resistance, cadence, time, power output, and mileage
The height and handlebar adjustments are perfect for me
The resistance progression is seamless and it has a switch to increase or decrease, rather than relying on turning the knob an infinite number of times
It still isn't cheap but it is cheaper than the Peloton bike. But the build feels so much better to me, and it gives me that flexibility of being able to try different cycling apps if I want to.
I absolutely love this bike.
There are cheaper Life Fitness bikes out there but if you want a display with the metrics, these start from the IC5 onwards. There are more expensive bikes out there too (hello IC6, IC7, and IC8!) but I couldn't really see much benefit of them over the IC5.
I cannot recommend the Life Fitness IC5 enough.
Check Out The Life Fitness IC5
So The Best Spin Bike To Use With The Peloton App Is…
Technically speaking, there isn't one. Naming one bike as the best spin bike to use with the Peloton app is too black and white.
Like I said earlier, we're all unique and you may find something which I love and suits me perfectly doesn't suit your body type. The above are my recommendations based on my experience.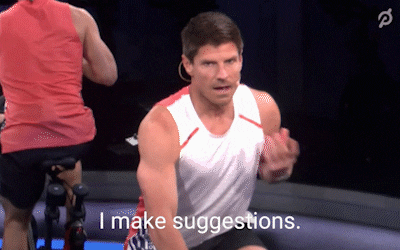 You may have more or less space or budget than me.
Your body will also be different to mine – at least I hope so.
All I would say is this. If you can invest in one that suits your body shape, is smooth to use, and suits your budget, that will be the one you want to go for.
If possible I would recommend trying before buying. It is a big investment in your health and fitness.
And if you can't get somewhere to physically try it, make sure you check the refund policy (and refund shipping cost policy!), and warranty information to get yourself some extra peace of mind before taking the big plunge!